Construction growth reaches 6 month high. How can route optimisation help manage a surge in output?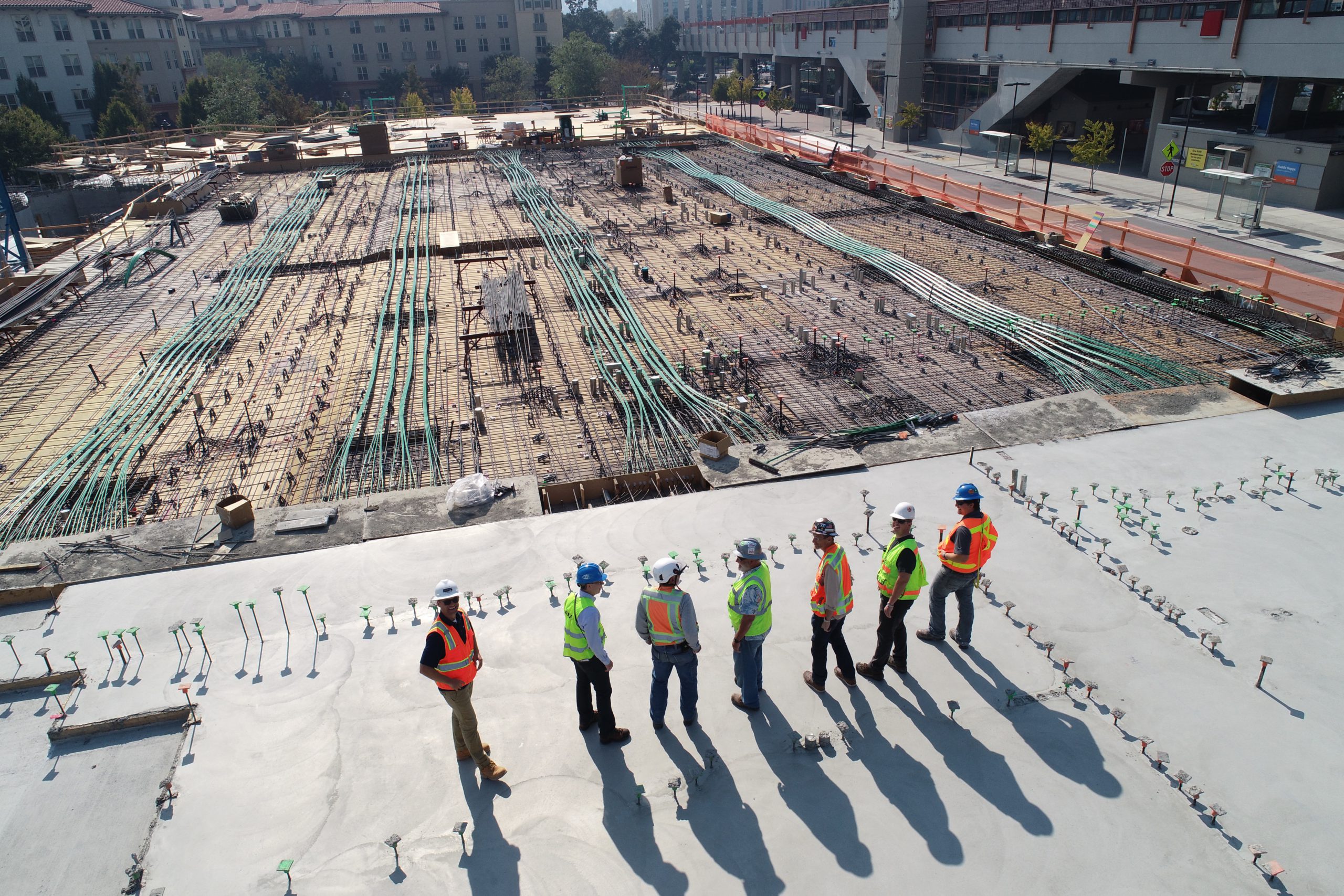 Construction growth reaches 6 month high.
In 2021 the construction industry saw its annual construction output rise by 12.7% in 2021 as the industry continued to recover from the pandemic, and enjoyed a significant increase in infrastructure work.
And according to data from the Office for National Statistics (ONS), infrastructure output was 44.7% higher in December 2021 than it was prior to the pandemic in February 2020.
For this industry, 2022 has certainly started off on a positive note too. The Purchasing Managers' Index (PMI) reports that growth in the construction sector has risen to its highest level in six months.
This is a result of an increase in new orders, with commercial work being in particularly high demand. 
The easing of pandemic restrictions is also considered to be partly responsible for this change, with many businesses reporting that it has boosted optimism and encouraged spending on commercial projects. This has pushed commercial construction to a six month high of 57.6.
Civil engineering is also enjoying a return to growth, coming in at 53.2. But perhaps surprisingly, housebuilding and construction have seen its activity increase at its slowest rate in four months, at 54.3.
It is also worth noting that January was reported as the best month for job creation in this sector, since October. This is a result of stronger work pipelines which has pushed businesses to up their recruitment efforts. 
One challenge that this industry has faced was material shortages, particularly in 2021. However, going into 2022 this has eased. With construction businesses reporting that delays for materials are at their lowest level since September 2020. 
How can route optimisation help with a surge in output?
Streamlining processes
Key to managing any increase in workload is streamlining processes. Whether that be in the office or out on the road, addressing incumbent and outdated technology and processes will ensure a smoother operation with less room for error, less need for additional resource, and less time waste.
Enhancing fixed routes
Part of this process streamline is ensuring any fixed routes that construction suppliers and businesses take are as efficient as possible. These routes can easily degrade over time, so should be regularly updated to ensure priority customers are managed and route changes are noted.
Upgrade to dynamic, optimised routes
Even better, businesses can improve their entire routing process by upgrading to dynamic route optimisation. Saving them valuable time through the production of multi-drop routes that can be produced in seconds. These automatically factor in delivery times, customer preferences, route restrictions, and driving times.
Integrate into wider technology stack
Ensure your business systems are fully integrated to ensure there are no duplicate processes, mismatched data, and that everyone is kept in the loop.
This can often be achieved through an open API, which can ensure that your CRM, ERP, SOP, WMS, telematics system and route optimisation platform are all aligned.
Keep customers up to date
Keeping customers informed is key to managing a surge in output.
This can be achieved through on-the-day email and SMS communications. And can include predicted delivery times, and real-time updates on delivery location. As well as supporting your customers, this also reduces inbound calls and enquiries to customer service teams 
Track performance
Knowing what is happening when a vehicle leaves the depot is essential to the smooth running of any operation. 
Integrate your route optimisation solution with your in-vehicle telematics, or utilise a driver app, so that you can monitor what is happening on the road in real-time.
On day visibility enables you to proactively deal with any delays or assures when they occur. And end of the day data offers a valuable aid for debriefing, route refinement, and report management. 
If you're in the construction industry and would like to learn more, then get in touch. Alternatively, check out our Construction & Building page, or learn how the construction industry can save money with route optimisation.