Coming soon: Maxoptra 5.5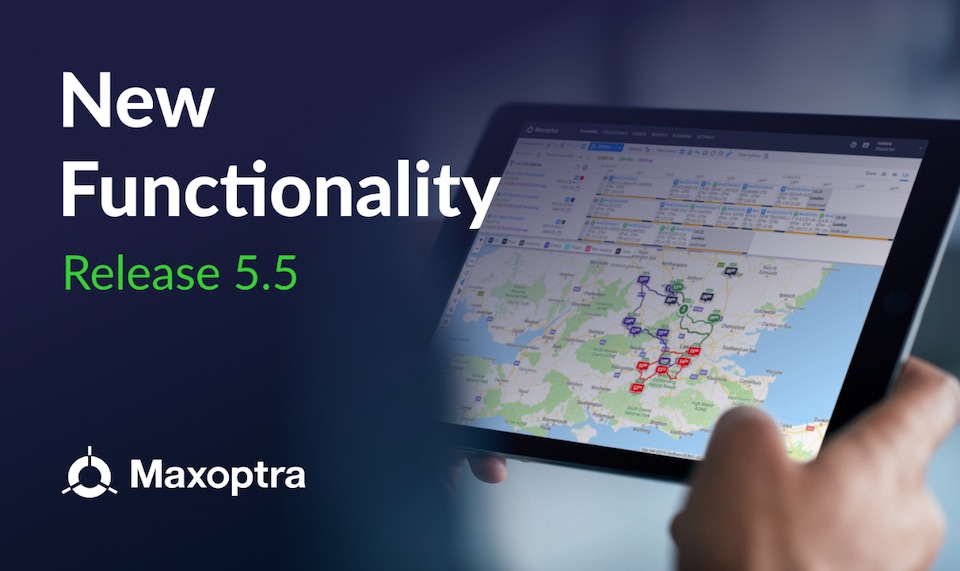 We are delighted to announce that we are preparing to roll out the latest Maxoptra release, Version 5.5. Your system will be upgraded during the coming weeks.
Version 5.5 contains a number of fantastic and useful features, including:
Improved order item functionality
The ability to clone vehicles and drivers
Functionality that allows you to export information from the order screen
A simplified way of setting up operation-time and break settings
New currency and mileage unit configurations
You can read more about what is included here. Please note, for the update to take effect you will need to clear your cache and upgrade your browser. Details on how to do this can be found in our Browser Installation and Update Guide.
For customers who wish to take a look at Version 5.5 now you can access it on our Beta server environment. If you don't have access to the Beta server please contact support@maxoptra.com
Finally, we wanted to let you know that as a valued customer you are assigned a dedicated Maxoptra Account Manager. Your Account Manager is on hand to ensure you have the right Maxoptra package and number of licences to meet your business needs.
Your Account Manager will be contacting you soon to introduce themselves; in the meantime, if you wish to book a call click here.
If you have any questions or require any help, don't hesitate to contact us here at Maxoptra Support