Plumbing World Plans Expansion with Maxoptra Routing and Scheduling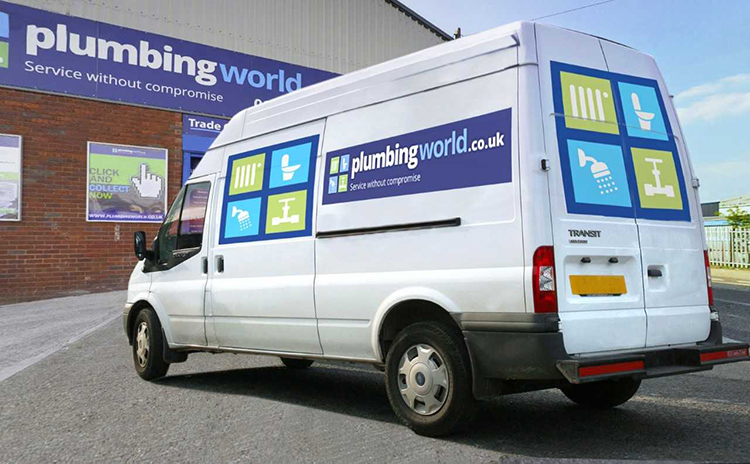 London, 08 March 2018 – Plumbing World is employing the latest cloud-based multi drop routing and scheduling solution from Maxoptra to help expand its delivery operation. A national distributor of plumbing, bathroom, heating and plastic products, Plumbing World currently offers a one stop shop stocking in excess of 10,000 products available for 'click and collect' from its central warehouse or for delivery across the West Midlands. Using Maxoptra vehicle routing and scheduling software, which allows easy access via standard web browsers, Plumbing World plans to expand its delivery fleet and increase its delivery area.
Route planner multi stop

"At the start of our journey with Maxoptra we operated a small fleet, mainly delivering within a 40-mile radius of the warehouse," commented Danny Welch, Warehouse and Operations Manager. "As the business continues to expand, and with the support of Maxoptra, we plan to increase the size of the fleet and expand our delivery area."
Prior to the implementation of Maxoptra, Plumbing World manually planned deliveries within the local vicinity and used outside couriers for other consignments. Due to the nature of many of the products on offer – large and or fragile – this was both time consuming and expensive. Following the introduction of Maxoptra's automated route planning and scheduling, Plumbing World has been able to reduce the time taken to plan routes from 3-4 hours per day to just a matter of minutes.
Driving route planner
"The streamlined workflow that Maxoptra provides has significantly reduced the planning task allowing us to reinvest this resource in other areas of the business," continued Welch. "Looking into the additional functionality offered by Maxoptra we are excited by the automatic ETA notifications and the electronic POD process, which could further reduce the administrative resource of delivery planning and reporting."
A cloud-based scheduling solution, Maxoptra seamlessly integrates with Plumbing World's Sage enterprise software to automate the transfer of order, delivery and invoice data. Once produced, delivery manifests can be shared throughout the business increasing the transparency of the mobile operation.
Multi drop route planner UK
"One of the primary drivers for selecting Maxoptra was its flexibility and ease of use," added Adam Sherratt, Lead Web Developer at Plumbing World. "Being cloud based there was no software to install and the integration with our existing solutions and workflows was very straightforward."
CONTACTS
ABOUT MAXOPTRA – www.maxoptra.com
Easy to use, affordable and highly customisable, the Maxoptra routing and scheduling system helps companies to do more business with the same resources at a lower operational cost. Having an open API makes it an ideal complement to any telematics, WMS and CRM solution. As a subscription-based SaaS solution, Maxoptra is accessible 24/7 from any web browser worldwide; meaning every new release of functionality is immediately available to subscribers with no additional charge or upgrade cost.
Maxoptra is a division of Magenta Technology.
Magenta's scheduling solutions manage over 10,000 fleet vehicles worldwide every day. Customers include Gist, Avis Car Rental, Snap On, Serviceline, Walkers Transport, Champion Timber and many others.
Magenta Technology, 17c Curzon Street, London, W1J 7TL
www.magenta-technology.com