Why retailers need to start getting their logistics in order for Christmas 2020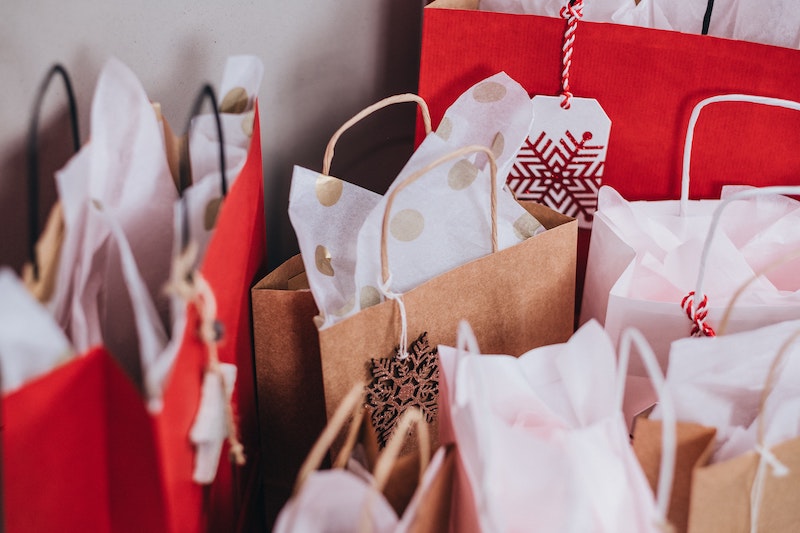 Preparing for the Golden Quarter is a daunting prospect for any retailer. But in 2020, it's starting to become the nightmare before Christmas.
Planning has already been disrupted by the pandemic, and the threat of a second wave is already affecting preparations for the festive season.
While Christmas feels far enough away that we hope our lives (and shopping habits) will be back to normal, there is likely going to be a knock on effect to how shoppers buy, and their expectations for delivery.
So what is retail activity likely to look like in the run up to Christmas?
Online shopping will increase
Online shopping was already proving highly popular prior to lockdown. But since the pandemic, many who weren't previously converted are now well and truly sold.
Add to this the fact that social distancing measures are still in place for the foreseeable, and that retailers are still having to act cautiously in their bricks and mortar stores. This doesn't paint a positive picture for the packed-out Christmas shopping scenes we are used to seeing.
It doesn't seem that online shopping is going to be seeing a decline any time soon. In fact, 85% of retailers think that online sales will increase this holiday season compared to last, and 61% expect higher engagement and/or purchasing through social media channels due to COVID-19.
As a result, 55% of retailers say they are investing more in ecommerce website upgrades this holiday season compared to last year, while 54% said the same about social media and social commerce.
Prime Day will still mark the beginning of holiday shopping
Around a fifth of shoppers plan to start their holiday shopping around mid-July, which often ties in with Amazon Prime Day.
In fact, according to Bazaarvoice network data, which represents shopping activity outside of Amazon, Prime Day 2019 (July 15th -16th) saw a 27.05% increase in order count over the typical day.
90% of brands and retailers say they're ready to spend as much or more on Prime Day this year than in previous years, and with shoppers desperate for a bargain, consumers are likely to up their spending too. Last year 70% of shoppers bought at least one holiday gift during this period.
This year's Prime Day is believed to have been postponed to October, which means retailers will still have an opportunity to kick start their holiday sales as shoppers look for festive bargains.
User reviews are critical to shopping research
As shoppers are less frequently visiting bricks and mortar stores, there is less opportunity for them to physically view, touch, and hold the purchases they are making. Therefore shoppers are increasingly engaging with customer reviews, photos, and Q&As.
In fact, 48% of shoppers say brands and retailers responding to reviews improves their odds of buying the product.
Therefore, it's imperative that retailers consider user generated content and engagement into their festive strategy.
Consumers want answers
Similarly, with a decrease in physical contact due to the pandemic, customers are reaching out online and via the phone to get answers to their queries. For example, research has found shoppers generally prefer to ask brands questions via social media.
Whether they are looking at customer reviews and Q&As, or contacting support and customer service. And due to the unpredictability we currently live in, shoppers are being far more thorough than usual.
How can businesses prepare their business and logistics?
There's still time for retailers to get business in order for the festive season. But due to the pandemic, they will need to be more thorough than usual, and ensure there are no bottlenecks or issues to hold the process up.
Here are our suggestions:
Continue to strengthen and promote ecommerce
There is likely to be a reduction in bricks and mortar customers compared to the usual festive rush. Therefore we would recommend continuing to focus on your ecommerce and delivery offering, where possible. This will help keep customers who aren't able to come to your highstreet stores, for whatever reason, engaged and purchasing from you.
But while continuing to focus on your ecommerce offering is a great strategy, we would also recommend a continuation of strengthening and improving your ecommerce offering.
Customers were already enthusiastic online shoppers prior to lockdown, but retailers including John Lewis and Curry's PC World chains reported a near doubling of online sales since the quarantine began.
We are all aware that now stores have opened, it's to a very different environment. Most economists now agree that, even in the recovery phase, retail spend will be significantly depressed. Where growth does pick up, much will flow through digital channels and e-commerce adoption will continue to accelerate.
By continuing to strengthen your ecommerce offering, you can future proof your business for the 'new norm' that many retailers will be experiencing into the near future.
Offer fast delivery
We live in a time of immediacy. Which means slow delivery is one of the main reasons why customers turn to the highstreet to shop. To help support the reduced amount of customers in bricks and mortar stores, ensure that your delivery process is as fast and reliable as possible.
Despite the difficulties facing businesses, consumers still expect their orders to reach them quickly. 71% of consumers expect their order to be delivered within a week, and 29% expect deliveries to take no more than 3-5 days. This is a significant increase in expectation compared with before the lockdown.
It seems that offering a fast delivery is more important than ever.
By utilising dynamic route optimisation systems, you can save time with automated routes that are planned daily, weekly, monthly, or however frequently you require your dynamic schedule. Sophisticated algorithms produce efficient and reliable routes, fast, taking into account traffic conditions and known roadworks, as well as vehicle capacities, live order volumes and delivery time windows.
All of this supports you in providing a fast and efficient delivery offering, and can cut operational costs by up to 20%, which is an essential saving in our current environment.
Connect your systems
Don't waste unnecessary time due to bad integrations. Now, more than ever, it is important that all of your business systems are fully integrated and running smoothly. This will ensure no bottle-necks or issues during such an important time.
By using a system, such as MaxOptra, that offers an open API, you can easily integrate all of your existing business systems.
Keep in touch with your customers
Keeping your customers engaged during the festive shopping period should be a top priority for any business. Keeping them in the loop as to where their delivery is and when it will arrive is a further improvement that you can make to benefit your ecommerce offering, as well as keeping them engaged with your brand.
Customer notifications have advanced at a rapid rate. Gone are the days when customers expect to have to stay home to wait for a delivery. Now they want the delivery schedule to work around their daily routine.
Make sure that customers are constantly kept up to date with where their order is by proactively sending out email and SMS ETA notifications. You could even implement your own website widget so that customers can keep themselves updated. As well as offering customers immediate updates, this also ensures that you are engaging with your audiences that want to interact on social media.
If you are a retailer and would like to discuss your planning and strategy for the festive season, get in touch with one of our experts for a consultation or demonstration of our system. Alternatively, check out our other relevant content, such as our Swan Retail story and our festive delivery and logistics checklist.